Learn how you can succeed in becoming a social media icon in your market as a real estate professional.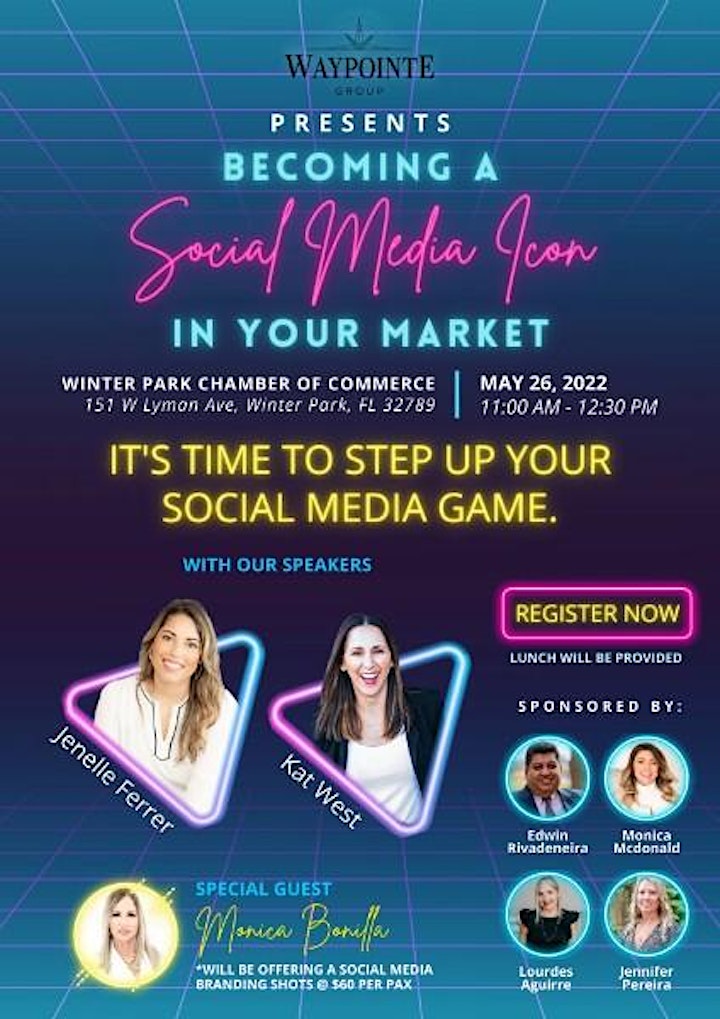 This event is part of our training series for 2022 where we bring in special speakers with expertise in the topic.
It's time to step up your social media game. We all know how important social media and video are for growing our business, but many of us just "never seem to get around to it", or "have no idea what to post", or "don't know which platforms matter most" or "are scared to get in front of the camera". If you are one of those agents, don't miss this lunch and learn.
Our goal is to elevate real estate professionals, and bring the latest information to help you learn and grow always!
Join us to hear what success can look like for you on social media from two incredible speakers that have built their business on referrals from social media. Join Jenelle Ferrer and Kat West as they share how too make social media work for your business!
Event Sponsored by Fidelity National Title & Hamilton Home Loans.
Social media branding photos will be available after the session by Monica Bonilla. To include this incredible offer, select the $60 session.
***There will also be a raffle for a 30 minute private session on branding with Branding Coach, Monica Bonilla!
LUNCH WILL BE PROVIDED!
TOPICS COVERED:
-The Do's and Don'ts for Social Media Marketing
-How and why videos work
-Creating Insta & FB Reels/ TikTok videos
-Content for REALTORS that works
-Instagram & Real Estate Listings
Learn to be the social media icon of your market!